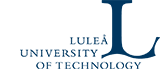 Organisation Profile
Luleå University of Technology (LTU) is the first university of technology in Sweden specializing in engineering. LTU has around 12,000 students and 1,400 employees. The university has 150 professors and around 500 doctorates. The annual turnover is 1.2 billion SEK, of which 0.53 billion SEK is for research and postgraduate education. LTU has always had a priority for the development of user-motivated applied research, although basic and fundamental research always serves as a base for our applied research. In addition to our old and well established research contacts with the industry within e.g. iron ore, metallurgy, energy (water) and forestry in the County of Norrbotten, the university also has many industrial partners in various areas throughout Sweden and internationally. We believe that our focus on applied science is of absolute greatest value to meet societal and industrial needs, and indeed necessary for continued advances in developing innovations to meet present and future challenges. Our cooperation with universities, companies and organizations - regionally, nationally and internationally - strengthens our leading-edge research and plays a central role in the development of new knowledge and innovative products and services. LTU hosts the Botnia Living Lab, (http://www.tefisproject.eu/media/upload/11-2445-blad-botnia-korr_1102041.pdf) enabling user-driven research-development-innovation (RDI) of new services and products. Botnia Living Lab repeatedly engages a growing community of more than 7000 pilot users.
Relevant Experience: The LDP Centre (Centre for Long-term Digital Preservation) is a competence center for research and technical development and testing of methods and technologies for long-term digital preservation and access. Partners are archives, libraries and universities who are jointly working on development of good methods, practices and as far as possible common solutions. LTU has vast experience of leading and participating in R&D projects in Sweden and at the European level, such as the FP7. LTU was a partner in the FP7 project PROTAGE that deals with automation of digital preservation and is a partner in the ongoing project ENSURE. In ENSURE, LTU is responsible for the test bed and part in several research activities and will be considerably active in the research on Quality, Correctness and Information Preparation processes.
Role in the project
LTU will mainly contribute in research and development in the area of "Integration of Information and Preservation Management (WP Leader for WP5) and "Contextualisation and Decontextualisation" in WP 6. Significant effort will also be placed on WP 7 Computational Storage Services and WP 8, Reference Model and Platform. Further contributions will be made to WP2, WP9, WP10 and WP11.
Prof. Tero Päivärinta
Prof. Tero Päivärinta is acting head of the research group of Computer and Systems Science at Luleå University of Technology (LTU), Sweden. The research group focuses on the areas of long-term preservation of digital information and information security. Prof. Päivärinta joined to the LTU faculty in September 2011, before which he held a full professor position in the dept. of information systems at the University of Agder, Kristiansand, Norway, where he started as an associate professor in 2002 and still holds an adjunct professor (20%) position. He received a PhD degree in information systems at the University of Jyväskylä, Finland (2001), where he was employed since 1996 in a number of positions such as research fellow, project manager and assistant professor. Prof. Päivärinta's most cited international research has focused on development and implementation challenges of large-scale enterprise document / content management systems since the end of 1990s, conducted in close collaboration with Finnish (e.g., Fortum Oyj, Honeywell Finland, Metso Oyj) and Norwegian (e.g., Statoil ASA, Aker Solutions ASA) industries. His other recent research interests include data/information quality challenges in large-scale engineering construction projects, benefits realization from ICT investments, systems and software development practices in software organizations, and challenges of distributed electronic collaboration and online education. Prof. Päivärinta's research has been published in ca. 60 academic, peer-reviewed articles in international information systems journals and conferences.
Dr. Jörgen Nilsson
Dr. Jörgen Nilsson received his Doctoral degree in the field of Long-term digital Preservation. His thesis revolves around the contextualization of information. Presently he is Program Coordinator and teacher of the Digital Curation Master's Program at LTU. He is an active researcher within the ENSURE project.
Östen Jonsson
Östen Jonsson is manager of the National Competence Center for Long-term Digital Preservation (LDP-centre). In the PROTAGE project he was WP Leader for Management. He worked previously as Chanel Manager and Product Manager for the biggest mobile operator in Sweden, Telia. Before that he was an entrepreneur for 11years.