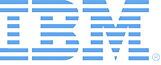 Organisation Profile
IBM Research - Haifa (HRL) was founded in 1972. HRL has grown steadily, now employing over 500 researchers working in areas such as systems and storage technologies, information retrieval, and more. HRL is currently one of IBM's main European centres for innovation.

Relevant Experience: HRL is an IBM centre of competence in storage technology. The lab invented both the iSCSI storage protocol and the concept of Object Storage, leading the SNIA standardisation work in these areas. This lab is responsible, among other IBM technologies, for the development of advanced data recovery and business continuance functions for IBM's flagship disk storage subsystems. HRL is a centre of competence in long term digital preservation and leads the ENSURE FP7 project (Enabling kNowledge Sustainability, Usability and Recovery for Economic value), addressing business and industry-oriented challenges. It was also involved in the CASPAR FP6 project, providing leading edge technologies for preservation aware storage. HRL is a centre of competence in cloud computing, worldwide supporting IBM in this area, and leads the VISION CLOUD project (Virtualized Storage Services for the Future Internet), a large FP7 effort, addressing challenges of cloud-scale storage services.
Role in the project
IBM Research - Haifa will take a key role in research and development of the foundations for the storage infrastructure for ForgetIT. Specifically, IBM Haifa will bring its expertise in building a web storage service for large, write once objects as well as expertise in computational storage, data reliability and data federation. IBM aims to build the necessary computational storage extensions for managing forgetting and contextualizing remembering.
Dr. Dalit Naor
Dr. Dalit Naor manages the IBM Storage Research group in HRL. She holds M.Sc and PhD degrees from the University of California, Davis, and a B.Sc. degree from the Technion - Israel Institute of Technology, all in computer science. Her responsibilities include the development of advanced storage systems, functions and interfaces, with a focus on Cloud storage, content protection, and preservation. She contributed to the design and development of the object storage T10 OSD standard, a new object based storage interface and is a co-author of the IEEE 1619 standard for "Cryptographic Protection of Data on Block-Oriented Storage Devices". Dr. Naor is involved in a number of EU projects where storage infrastructure plays an important role, including VISION Cloud for storage Cloud, CASPAR and APARSEN for digital preservation, and GAMES for data centre energy management.
Simona Rabinovici-Cohen
Simona Rabinovici-Cohen is a research staff member in HRL. She holds B.Sc. and M.Sc. degrees in computer science, both from the Technion, Israel Institute of Technology. Simona leads Preservation DataStores in the Cloud that provides preservation-aware cloud based storage services to ENSURE. Preservation DataStores was also the storage infrastructure component in the concluded CASPAR integrated project. In SNIA, Simona co-chairs Long Term Retention technical working group that develops the Self-contained Information Retention Format (SIRF). Prior to that, Simona was the leader of various projects in the area of information integration and knowledge management systems, including kiosk technology deployed in the Hermitage museum in Russia, data integration for performance management, integrated medical records, de-identification, biomedical information integration, and IBM Clinical Genomics solution.